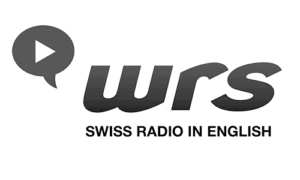 "Executive Life"

 
Top international business leaders talking openly about the ingredients of their success and the lessons learned from their failures.
On air on WRS FM, between 2009 and 2013
A radio show to learn from the people at the top.
Hours of insights, confidences and learnings…
For 4 years, CEOs and Presidents of major international companies established in Switzerland shared with François E. Clerc their experience and learnings based on their successes and… their failures.
Advanced Digital Broadcast – CEO
Agilent Technologies International – General Manager
Caterpillar – Group President
CERN – Director general
Chiquita Brands – President Europe and Middle East
Columbia Sportswear – General Manager Europe
DuPont – President Europe, Middle East and Africa
Eastman Kodak – Regional Managing Director and Vice-President Europe
Eaton Corporation – President, Europe, Middle East and Africa
Electronic Arts – Vice-President and General Manager International
Honeywell Turbo Technologies – President
HP – SVP Customer Operations EMEA
ICRC – Director general
IMD – President
Invensys Controls – President Europe
ISO – CEO
LEM – CEO
Medtronic – President, Europe and Central Asia
MPS Micro-precision Systems – CEO
Numonyx – President and CEO
OnAir – CEO
Parker Hannifin – European President
Saatchi & Saatchi – CEO
Swisscom – CEO
UNO – Director general
Weyerhaeuser – Director International
WIPO – Director general
Young & Rubicam – CEO